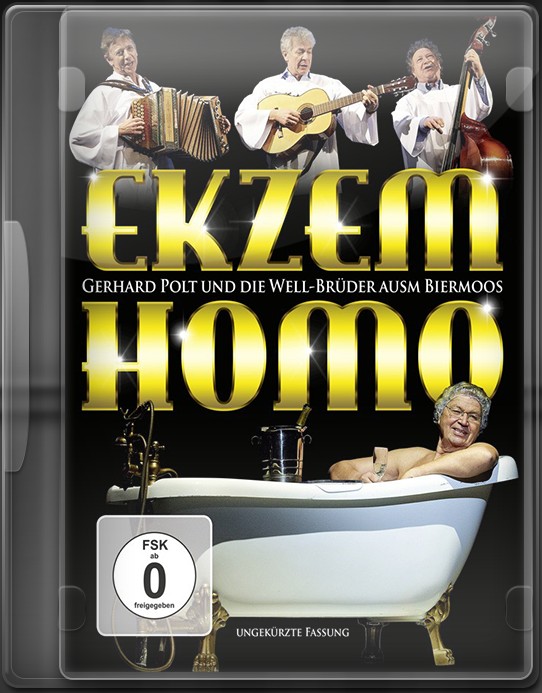 Director: Edgar Burghardt
Production: megaherz
Broadcaster: BR
Released on: DVD

Year of production: 2015
Gerhard Polt and the Well-Brüder from Biermoos – that's the promise of Bavarian humour of the biting kind, which doesn't need a script to express sometimes unpleasant truths. The new revue Ekzem Homo once again deals with the human being. An inexhaustible topic, which nobody analyses as aptly as the primitive Polt and his musical comrades-in-arms.
Theatre is once again directed by the outgoing director of the Kammerspiele Johan Simons.
The human being – a home for parasites: Living and arguing with neighbours – with the help of a wooden Kalashnikov if necessary: Gerhard Polt's eczema Homo shows the lowlands on the other side of the paling fence and leaves the audience laughing, yodeling and clapping.
With the programme Ekzem Homo Polt, the old master of Bavarian cabaret, has written a new stage programme in which he lets the demograttler Brezner – i.e. the democrat without money – grumble about anything and everything.